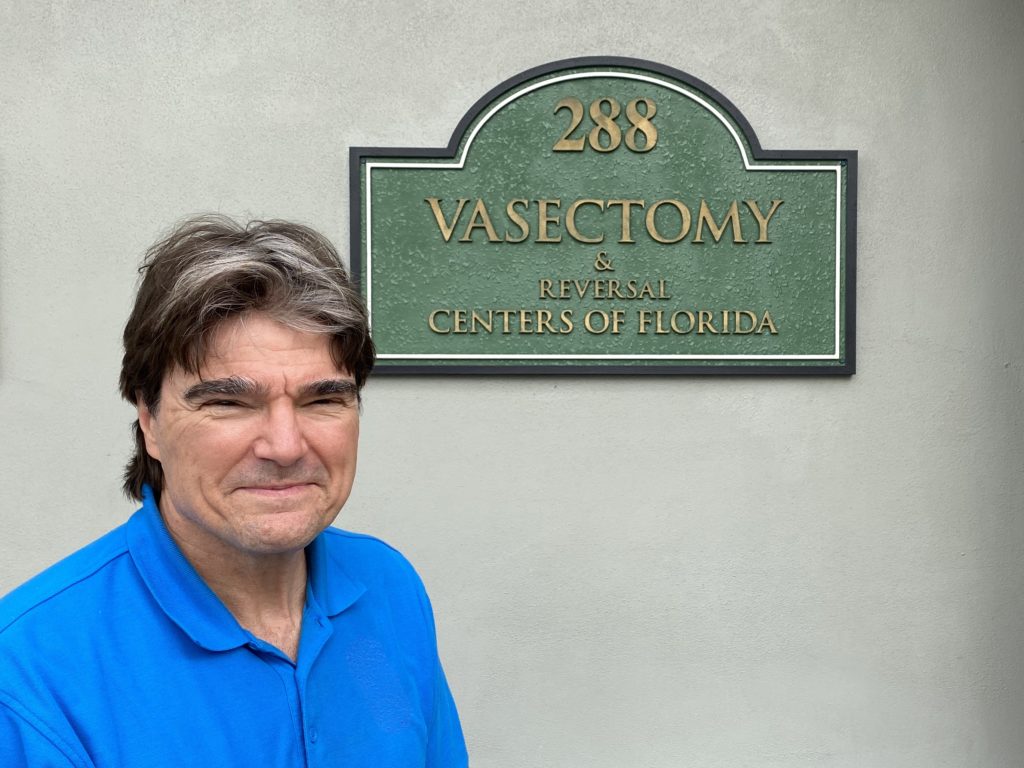 Douglas G. Stein, M.D. is a urological surgeon who has been practicing urology in Tampa, Florida since 1983. Raised in Massachusetts, he graduated summa cum laude from Tufts College of Liberal Arts with a Bachelor of Science degree in chemistry and biology in 1974, and received his Doctor of Medicine degree from Columbia University College of Physicians & Surgeons in New York City in 1978. In 1983, he completed a 5-year urology residency (2 years general surgery, 3 years urology) at the University of South Florida Affiliated Hospitals, whereupon he went into the private practice of urology in Tampa. He has been certified by the American Board of Urology since 1985, successfully completing the mandatory every-ten-year re-certification process in 1992, 2003, and 2014. His primary hospital affiliation has been with University Community Hospital in Tampa (now Florida Hospital Tampa), where he was Chief of the Division of Surgical Subspecialties for 5 years. Within a broad practice of urological surgery, Dr. Stein has been performing vasectomies since 1983 and vasectomy reversals since 1984. He has been on the clinical faculty of the University of South Florida College of Medicine and of the University of Florida Health Science Center in Gainesville. In 1999, after 16 years of private practice devoted to all aspects of adult urology, Dr. Stein stopped accepting new General Urology patients so that he could devote more time to vasectomy and vasectomy reversal. However, he has continued through the years (now only a few hours per week) to tend to the needs of his established patients who require long-term follow-up for conditions such as prostate cancer, erectile dysfunction, and various voiding disorders.
At his Lutz office, Dr. Stein provides hands-on training for physicians (urologists, general surgeons, gynecologists, and family doctors) who wish to learn no-needle no-scalpel vasectomy and offer it in their own practices. He is the contracted vasectomy services provider for 32 of Florida's 67 County Health Departments.
In 1989, Dr. Stein became one of the first urologists to perform vasectomy reversals in the office environment without compromising success rates, thereby eliminating facility and anesthesia fees and making vasectomy reversal affordable for couples for whom it may not have been an option. Since then, men have come from all over the United States (including Alaska) and from several foreign countries to his Tampa office for successful vasectomy reversals at fees which were less than those available in their home towns and cities.
Dr. Stein and his associate Dr. Curington perform vasectomies in their Tampa/Lutz office and at a number of other clinics across the state of Florida.
On June 24, 2003, at the 31st National Conference of the National Family Planning and Reproductive Health Association (www.nfprha.org) in Washington, D.C., Dr. Stein received the Outstanding Clinician Award for his work to educate men and their partners about the no-scalpel vasectomy procedure and to promote and improve its accessibility and affordability.
In April, 2005, Dr. Stein traveled to Barcelona, Spain where he and Spanish colleagues Jose Viladoms, MD and Isidre Bonet, MD performed the first no-needle vasectomies ever performed in Europe on April 11. Dr. Viladoms then presented what he had learned to the Annual Meeting of the Spanish Andrology Society in La Coruña on April 15.
On May 10, 2005, Dr. Stein was guest speaker at the Annual Meeting of the No-Scalpel Vasectomy Surgeons of India (NSVSI) in Gangtok, Sikkim, a small state of India located between Nepal and Bhutan in the foothills of the Himalayan mountains. His presentations were:
– History and Technique of No-Needle No-Scalpel Vasectomy.
– Promotion of Vasectomy Services, and …
– Office-Based Mini-Incision Vasovasostomy (Vasectomy Reversal)
In January 2011, Dr. Stein was honored for his contributions to the International Conference of No-Scalpel Vasectomy Surgeons of India, in Goa, India.
Media Attention
On April 28, 2008, the St. Petersburg Times featured an article about the vasectomy program at the Hernando County Health Department.
In June 7, 2009, Dr. Stein was profiled in the St. Petersburg Times.
The December 2009 issue of Florida Medical Business featured Dr. Stein in its cover story. See the article here.
In early August 2010, along with colleague Dr. Marc Armbruster, Dr. Stein was asked to do an interview with the German health website myBody.de
In October 2013, a documentary film about Dr. Stein (was available on Netflix) premiered at the Adelaide Film Festival in Australia. The film was preceded by the periodic release of a series of Episodes in the Vasectomy Series about Producer Jonathan Stack's quest for his own vasectomy and about the making of "The Vasectomist". Coinciding with the premier of the film was the first-ever World Vasectomy Day (2013) co-founded by Stein and Stack, as a celebration of men who are caring enough to share the responsibility for family planning. World vasectomy Days since then have been headquartered in Kissimmee, Florida (2014), Nusa Dua, Indonesia (2015), Nairobi, Kenya (2016), Mexico City (2017), and Kigali, Rwanda (2018) immediately following the International Conference on Family Planning. Each year, the event grows, inspiring more men to have vasectomies, more doctors to perform vasectomies, and more governments to support their efforts. On November 22, 2019, World Vasectomy Day will take place in Bogota, Columbia. Please visit the World Vasectomy Day YouTube page for videos.
In June 2014, during a visit to colleague Robert Kulik in Warsaw, Dr. Stein was interviewed on Polish television.
In October 2014, at the invitation of Dr. Ramiro Fragas, Dr. Stein went to Cuba for a Medical Information Exchange Mission in Havana in Preparation for World Vasectomy Day 2014.
International Mission Work
In February, 2010, Dr. Stein joined No Scalpel Vasectomy International, Inc. on his first vasectomy mission to the Philippines. In February, 2011, his second mission to the Philippines was even more successful, paving the way for the addition of 5 additional vasectomists to the Mission of 2012, 6 "guest" vasectomists in 2013, 4 in 2014, 10 in 2015, and 8 in 2016.
In April 2010 and again in late August 2010, Dr. Stein was invited to Haiti to set up programs to promote and perform no-scalpel vasectomy and to train Haitian physicians in the technique. His third trip to Haiti in May/June 2011 established Plaisance as the main service site of future trips. Trips in October 2011, March 2012, and April 2013 added to the numbers of men who can be advocates for vasectomy during future visits. NSVI tried sites in the south of Haiti, but never with the success of Plaisance. So missions were put on hold pending expansion of the runway in Cap Haitien to accommodate jets, a project completed in October 2014, making air travel to Cap Haitien faster and less expensive. Since then, NSVI has conducted missions to Northern Haiti 3-4 times per year, all of which are presented by the links in the right-side menu of www.NSVI.org.
Dr. Stein has organized four vasectomy missions to Kenya; the first was in May 2012, and the second in November 2012 (video), the third in July 2013, following which Dr. Stein and his daughter were to climb Mt. Kilmanjaro and raise a banner at the summit for World Vasectomy Day, but their plans were thwarted by a serious motorway accident in Tanzania. Nevertheless, the 76-year-old President of No-Scalpel Vasectomy International, Ramon Suarez and his granddaughter Alexa were able to summit and raise banners for WVD and NSVI. In Nov 2016, World Vasectomy Day was headquartered in Nairobi, which served as the nuclear event fo a fourth NSVI mission to Kenya.
World Vasectomy Day 2015 had been headquartered in Nusa Dua, Indonesia. Dr. Stein and NSVI played a central role in promoting, training, and providing vasectomies during the event. As Co-Founder of World Vasectomy Day, Dr. Stein has played a pivotal role, through NSVI, of organizing and providing the equipment and manpower to introduce modern vasectomy to WVD's host countries. See a cute WVD video HERE.
Experience
As of November 2019, Dr. Stein has performed over 45,000 vasectomies and 1750 reversals, and he has hosted 125 doctors who have come to his Tampa/Lutz office for vasectomy training from 5 continents.
Personal Interests
Personal interests include photography, personal fitness, and natural history. He and his wife Maryann have a son, born in 1982, a daughter, born in 1987, a granddaughter, born in 2015, and a grandson, born in 2019. Maryann is a blueberry farmer on her 107 acres in Brooksville, Florida. For the past few decades, summer fun has included climbing one or more of Colorado's 54 mountains whose summits are over 14,000 feet ("14ers ") with his daughter Alison, his cousin Steve, and Steve's son's Stefan and William. On August 4, 2004, Dr. Stein and his daughter climbed Mt. Elbert in Colorado, and on June 20, 2005, they climbed Mt. Massive with cousin Steve and his 2 sons. On June 22, 2005, Dr. Stein achieved his third 14er, Mt. Sherman, with the guys, while his daughter nursed a sore Achilles tendon. In 2006, he added to his list of Colorado 14ers Quandary Peak, Mount Democrat, and Long's Peak. In August 2007, Gray's Peak, and Quandary Peak for a second time. Plans were made in 2008 to go for the tough one, Mt. Rainier in Washington, in 2009. As part of the preparation, Mt. Victoria and Buffalo Mountain in Colorado provided exercise at altitude before the ascent of Rainier. In 2010, after years of viewing Bald Mountain (not quite a 14er but close) from the ski slopes at Breckenridge, Dr. Stein viewed Breckenridge from Bald Mountain. In 2011, it was Mt. Bierstadt. 2012 was an off year, but in 2013, another trip up Quandary Peak was preparation for a planned ascent of Mt. Kilimanjaro in Tanzania August 5-13 to raise a banner for World Vasectomy Day on October 18. Unfortunately, a motor vehicle accident with fatalities between the Kilimanjaro Airport and his hotel kept Dr. Stein from participating in a Kilmanjaro climb endured by his wife and the 76-year-old President of No-Scalpel Vasectomy International.