Our location for gentle vasectomies on the east coast of central Florida is in Port Orange.
(February 3, 2023 will be our last day in Port Orange. After February, we will no longer be performing vasectomies in Port Orange. The gentle, highly effective method of vasectomy has become very popular, and very many men are requesting the procedure. We have so many patients in our main office in Tampa/Lutz that we have to focus on the main office. If you still want to have a vasectomy with Dr. Curington or Dr. Stein, you will have to come to our main office in Lutz. Otherwise, Florida has many fine vasectomy physicians and we recommend that you find one closer to your location.)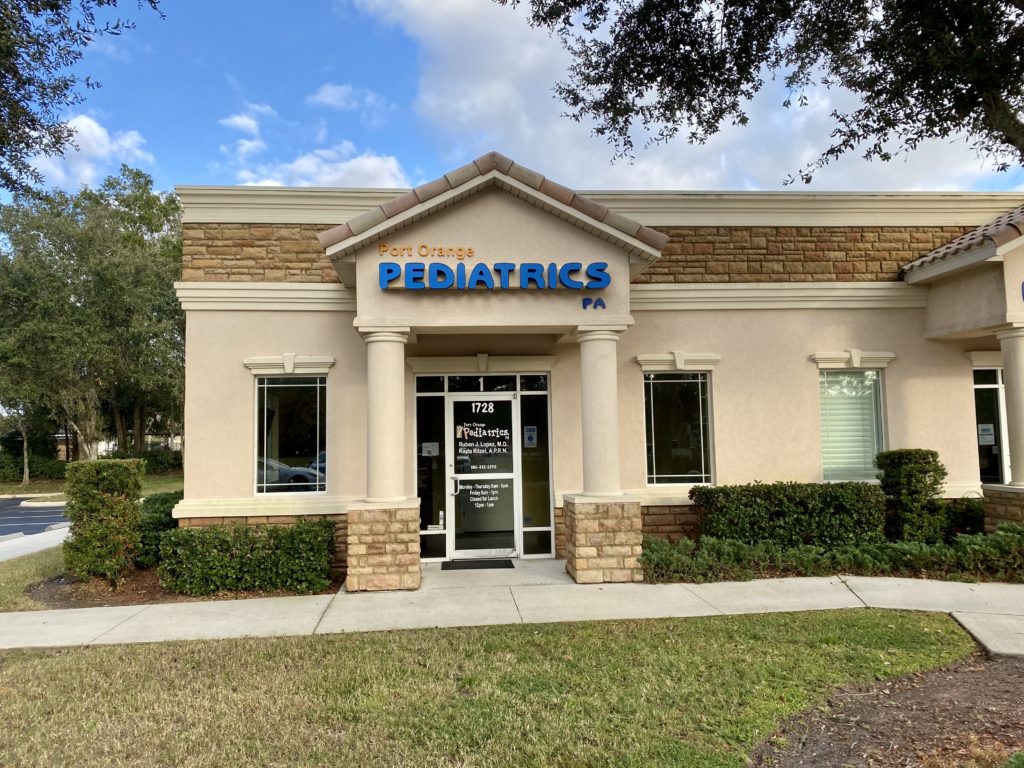 The address is:
Port Orange Pediatrics
office of Dr. Ruben Lopez
1728 Dunlawton Ave, Suite 1
Port Orange, Florida 32127

call us at 813-536-1430
Dr. Doug Stein and Dr. John Curington bring their vasectomy services to east coast of Florida in the Port Orange office. Port Orange Pediatrics is the office of Ruben Lopez, M.D., who is kind enough to allow Dr. Stein and Dr. Curington to use his office periodically (on certain Friday afternoons) to provide vasectomy services on special "Vasectomy Days." Vasectomy dates are listed in our Schedule Page. Look for the days that say "Port Orange."
The fee is $590, often covered by insurance and Title 10. A deposit of $100 is required to be scheduled. The deposit is fully refundable until 7 calendar days prior to the appointed vasectomy date, non-refundable thereafter for either cancellation or postponement. The deposit can be paid online during pre-registration, or by providing a VISA/MasterCard number to our Tampa office (813-536-1430). The balance of the fee ($490) is due on the day of the vasectomy, payable by cash or check. Credit and debit cards are not accepted at this site, but you may prepay with Visa or MasterCard by calling your card number to the Tampa office (813-536-1430) during office hours: 9 AM – 4 PM Monday – Friday.
When you arrive at the Port Orange location, you will be asked to provide demographic and health history information as you would at any doctor's office. It is much more convenient to register online before your visit. The benefits are numerous and listed in our On-line Registration Page.
Financial Aid
Most health insurance plans cover vasectomy. If you have insurance and you would like to know if vasectomy is covered under your plan, please follow the instructions on our Payment Options page. For questions about Medicaid, please click here.
If you have no health insurance and your income is low, you may qualify for financial aid under Title 10 from various County Health Departments.
To schedule a vasectomy at our Port Orange location, follow these simple steps:
– watch the counseling video
– review the "about vasectomy" page
– consider payment options
– review the schedule for potential times
– complete the online registration indicating Port Orange as your desired location
When our staff detects your registration in our secure holding area, we will call you to arrange a specific time on your chosen date. So only one visit is required, but you will have our office and cell phone numbers so that you can always reach us if you have questions after your procedure. You will also be given a mailer, so that you can send a semen sample to our Tampa/Lutz office 12 weeks after your vasectomy to be sure that your semen is sperm-free.